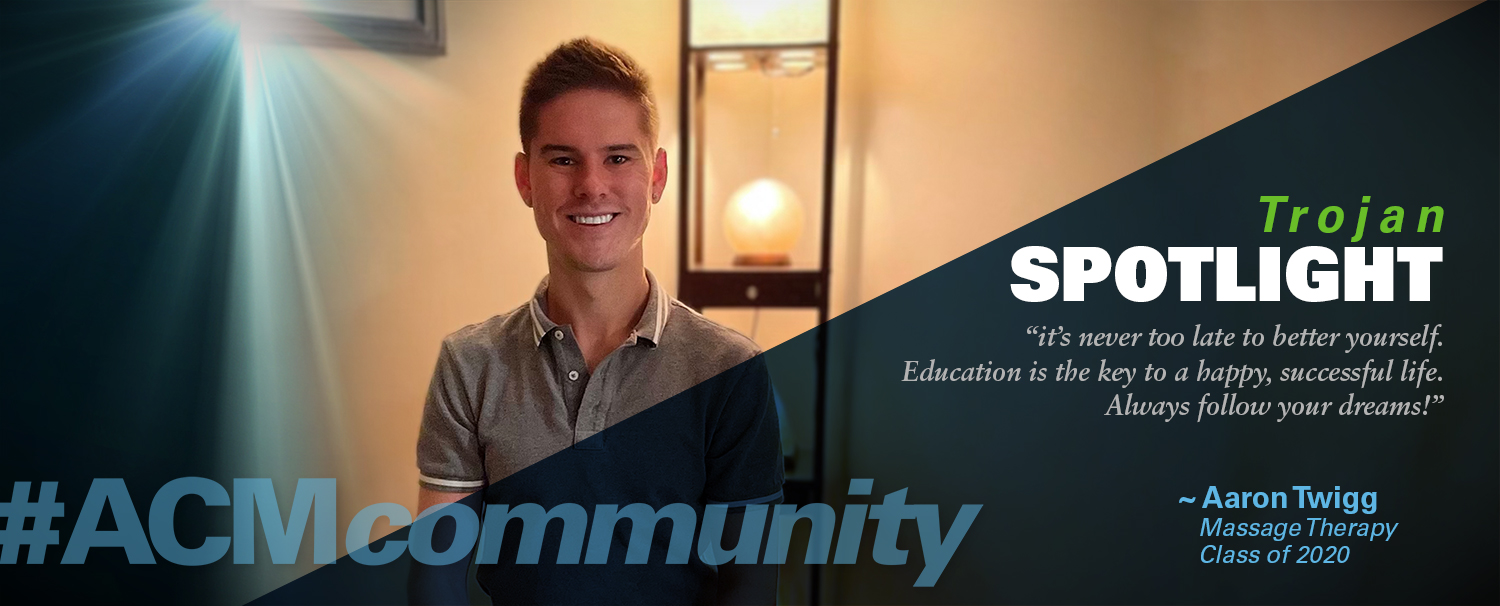 At a Glance
Name:
Aaron Twigg
Position:
Massage Therapist
Year:
2020
Employer:
Bruceton Wellness Center
Major:
Massage Therapy
---
Q & A
Why did you choose your major?
I chose massage therapy because I wanted to make a difference in someone's life through the power of touch. To me, massage therapy is like a puzzle. When you put all the puzzle pieces together and complete it, it's very rewarding to me and my clients.
What advice would you give to students interested in your career path?
Massage therapy has an abundance of modalities that you can specialize in. That's the beauty about this career because you are not limited to one thing!
What was your overall experience at ACM?
I was truly nervous about starting college later in life. However, ACM made me feel right at home. The professors are phenomenal and they take time to help you succeed. I would recommend ACM to anyone! Such a great community college!
Who was your favorite ACM Faculty/Staff member? Why?
This is a very hard topic for me because I had more than one favorite staff member at ACM. My all time favorite would be the massage therapy department. The staff in that department were not only my teachers, but my family. They were always there pushing me to be the best I could be and always went that extra mile when I needed a support system.
What is your greatest achievement in your career?
My greatest achievement is becoming an independent contractor for an amazing company, "Bruceton Wellness Center" located in Bruceton Mills, WV. From this, I've became well known in the area for my modalities, such as Rapid Neurofascial Reset. I'm also thankful for the clientele that I have!
Additional Comments:
Just remember, it's never too late to better yourself. Education is the key to a happy, successful life. Always follow your dreams!