Most people are experienced in using social media for personal networking, but leveraging it to support business strategy takes formal training and specialized knowledge. As a social media marketing expert, students would be in charge of maintaining a social media presence for their own business, an employer, or as a consultant—implementing social media marketing campaigns, creating engaging and dynamic content, generating web traffic, leads and sales, developing brand awareness, monitoring social media profiles, and analyzing reports.
By earning a Certificate in Social Media Marketing, students will be prepared for a variety of professional social media roles including social media manager, social media strategist, online community manager, social media marketing coordinator, blogger, copywriter, consultant, analyst, and more.
ACM's Social Media Marketing Certificate is partnering with Rainmaker Music Management, a full service artist management company known for promoting large music festivals such as Delfest.
Up to 10 students enrolled in the Social Media Marketing Certificate will gain real world experience through a paid internship ($500 per semester) at Rainmaker Music Management's digital marketing lab and experiential learning site in downtown Cumberland. Ten students will be eligible to receive a $750 (per semester) scholarship to help reduce their educational expenses. In addition to providing internship opportunities, Rainmaker will coordinate industry experts to guest lecture in the Social Media Marketing (Business 220) course offered during the spring semester and consider students for employment at the completion of their certificate program.
To learn more about this partnership, view the video below.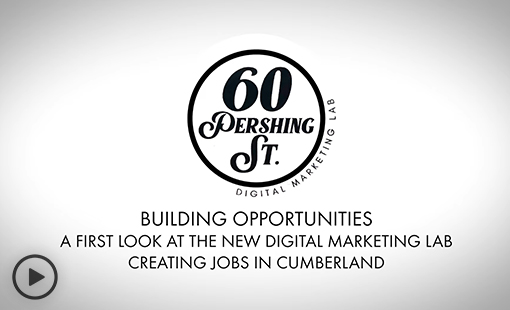 ---
Discover more...
---
Meet the Faculty