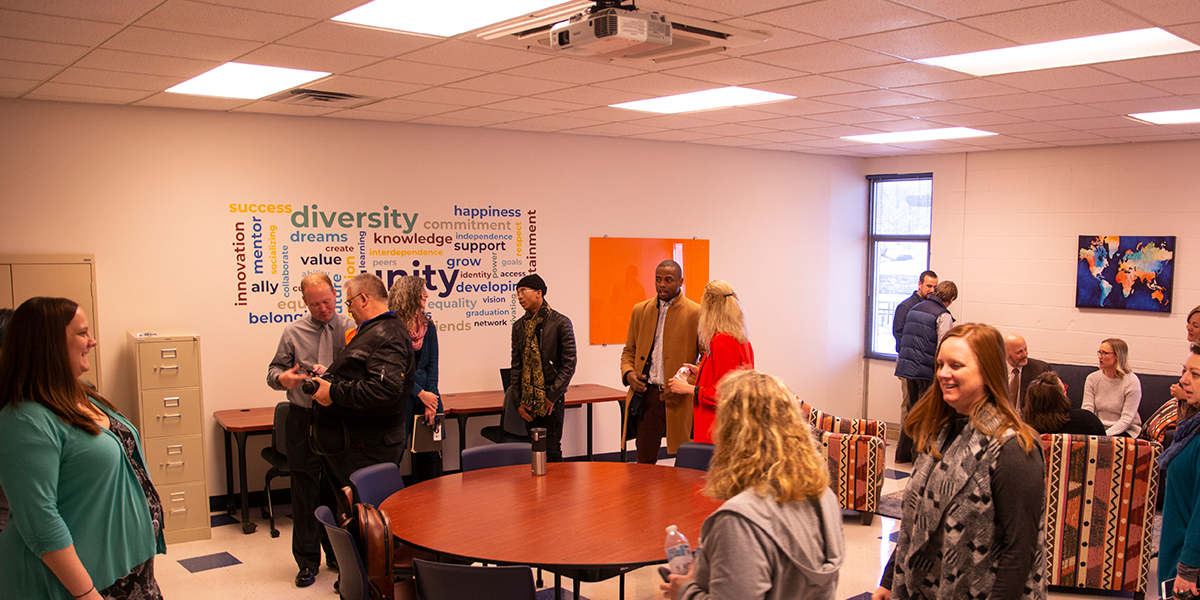 WELCOME TO THE UNITY CENTER
---
The Unity Center's mission is to provide a space for multicultural learning opportunities that engage students, faculty and staff in meaningful ways. It serves as an educational space for ACM's many campus groups and clubs, including its Aspiring Young MENtors (AYM) who use the Center as their headquarters for activities.

Brenda Mathews, faculty/administrative assistant in the Humanities Department, handles the scheduling of on-campus groups wishing to use the Unity Center. The Instructional and Student Affairs Office manages the Center with coordination provided by ACM work-study students.
---
Location: Humanities Room 66
---
Student Development 106: Connections Tutoring
-
Located in the Unity Center
The Unity Center will not begin Tutoring until September 8, 2020.
Mondays: 10am - 11am (Ashley Dively)
Tuesdays: 1pm - 2pm (Heather Greise)
Wednesdays: 12pm - 1pm (Joanna DuVall)
Wednesdays: 3pm - 4pm (June Bracken) on the following dates: 9/16, 9/30, 10/7, 10/21, and 10/28
Thursdays: 10am - 11am (Laura Fiscus)