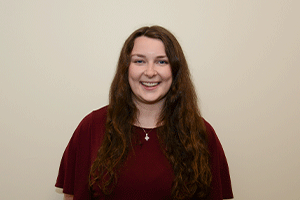 Kassidy Bothwell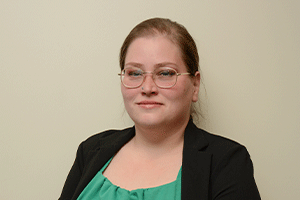 Victoria Bowser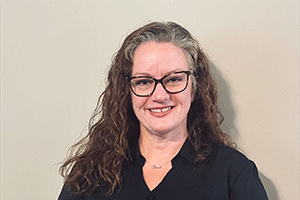 Tina Clark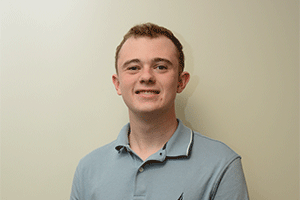 Carl Eckard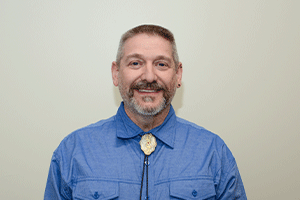 Robert Gomer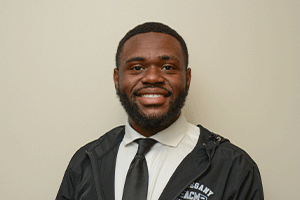 Brenton Scott

CUMBERLAND, Md. (May 4, 2023) – Three hundred and twenty-one Allegany College of Maryland students are expected to earn 385 degrees and certificates during the college's spring commencement exercises on Saturday, May 13 at the Bob Kirk Arena in the Physical Education Building.
Two ceremonies honoring ACM's graduates will be held. Career and transfer program (non-Allied Health) students will graduate at 11 a.m.
Allied Health students will graduate at 2 p.m.
For those unable to attend, the commencement exercises will be livestreamed on the college's Facebook page at www.facebook.com/alleganycollegeofmaryland.
Students Share Hopes for the Future.
Six students were selected to speak at the Cumberland ceremonies.
Victoria Bowser, Carl Eckard and Brenton Scott will deliver remarks at the 11 a.m. ceremony for Career and Technical Education students.
Kassidy Bothwell, Tina Clark and Robert Gomer will offer the student address at the 2 p.m. ceremony for Allied Health students.
Morning Ceremony
Victoria Bowser, a sociology student with a 3.78 GPA, earned her GED in 2010 and resides in Schellsburg, Pennsylvania. She previously attended Penn State University Altoona. At ACM, Bowser took most of her classes online to accommodate her full-time position and travel as part of the Alternative Community Resource Program. Bowser provides mental and behavioral health support to any individual with a mental health diagnosis that is presently serving as a barrier to their life goals and stability. A member of the Alpha Sigma Lamba, Kappa Theta Chapter and Phi Theta Kappa, Omicron Pi Chapter, Bowser attended the national Civic Engagement and Learning conference as the college's student representative. After graduation, Bowser plans to pursue a bachelor's in sociology and master's in public administration. "Victoria is a member of the college's Civic and Community Engagement committee, and an ardent social justice advocate who has excelled in all of her career and academic efforts," Diane McMahon, professor of sociology and faculty director of ACM's College to Community Partnership.
Bowser will share how she learned to constructively view the "not quite right" parts of her life and slowly transform her own path in her student address. Bowser relates these "not quite rights" to those of her fellow graduates and discusses the importance of resilience, persistence, and self-compassion.
Carl Eckard, a biology student with a 3.83 GPA, is a resident of Flintstone, Maryland, and a 2021 graduate of Fort Hill High School where he was also an Early College/Dual Enrollment student through ACM. An academic scholarship recipient, he is a third-generation Allegany College of Maryland student. Eckard served as Phi Theta Kappa, Omicron Pi Chapter's vice-president of leadership and was named to the Phi Theta Kappa All-Maryland academic team representing the college. Eckard will attend Frostburg State University in the fall as a health and science/pre-med major, joined by his younger sister who will attend as a first-year student. He has an interest in rural healthcare, and he plans to practice locally as a general practitioner or pediatrician. "Carl's radiant enthusiasm for learning lifts up an entire class. His can-do attitude is infectious as are his smiles (even when masked)," said Michèle Barmoy, associate professor of biology at ACM.
Eckard grounds his speech in the shared experiences of the graduating class, breaking down each word of ACM's "Engage Your Future" tagline to create a message of positivity. He challenges his fellow graduates to confidently enter the workforce, advance in their current positions, or transfer to a four-year institution, with the knowledge of what they have and can accomplish.
Brenton Scott, a business management student with a 3.75 GPA, is a resident of Baltimore, Maryland, and a 2020 graduate of Cristo Rey Jesuit High School. Scott switched majors at ACM to discover his passion for business, specifically real estate. In addition to his full-time credit schedule, Scott enrolled in a 15-week Principles of Real Estate for Sales Agents (pre-licensure) course through the college's Continuing Education program last fall. After taking his licensure test, he plans to begin a career as a realtor in the Baltimore metropolitan area. Scott is a Pathways for Success program student. "When I think of Brenton's achievements at ACM, I am inspired by his work ethic and commitment to self-growth," said Richard "R.C." Cofield, advisement coordinator for the Pathways/TRIO Student Support Services program.
In his speech, Scott will relate what it meant to find a college where he could unapologetically be himself to the journeys of his fellow graduates. Scott will challenge his class to always choose their own paths no matter the obstacles.
Afternoon Ceremony
Kassidy Bothwell, a nursing student with a 3.52 GPA, is a resident of Barton, Maryland, and a 2020 graduate of Mountain Ridge High School where she was also an Early College/Dual Enrollment student through ACM. A scholarship recipient and second-generation ACM student, Bothwell will graduate with her twin, Kyleigh, also a nursing student. Bothwell is a member of the Nursing Honor Society. Bothwell's clinical hours had a particular impact on career aspirations; she hopes to work in psychiatric nursing or emergency medicine. "Nurses are hardworking, compassionate, intelligent, flexible and caring - these are all qualities Kassidy encompasses, and she will undoubtedly make a positive impact on her community," said Samantha Vickory, professor of nursing.
Born with a natural tendency to help others, Bothwell alludes to the confidence she gained as a student in her speech. She invites her fellow graduates of all ages to fully embrace new opportunities, continue their personal growth, and invest meaningful effort and time into what they value.
Tina Clark, a nursing student with a 3.63 GPA, is a resident of Franklin, Virginia, and a 1996 graduate of Southampton High School. Clark has worked in patient care as an LPN in hospitals, nursing homes, correctional facilities and home health care for more than two decades while juggling family responsibilities. In 2020, Clark finally "didn't have an excuse" to delay the pursuit of her nursing degree and applied to ACM's online LPN to RN program, much to the joy of her spouse and her mother, a nurse, who had encouraged this long-held dream. After graduation, she plans to enter critical care or acute nursing. "Tina is a kind, respectful and conscientious student who demonstrated exceptional leadership skills as part of her clinical hours. She stepped out of her comfort zone to return to school, but what an accomplishment for her in her career journey," said Aimee Younkin, director of online nursing programs.
In her speech, Clark will talk about overcoming excuses and notions of finding the 'right time' for one's goals. She will share the story of a loved one's later-age degree attainments and subsequent career change, and how that motivated her to keep going.
Robert Gomer, a medical assistant student with a 3.68 GPA, is a resident of Frostburg, Maryland, and a 1989 Valley High School graduate. He entered the United States Army after high school and served in Desert Storm and Somalia twice. Gomer held various jobs and volunteered as an EMT and firefighter after being honorably discharged. He became a single parent unexpectedly and worked with the Veterans Administration's career retraining program to determine his next step, which brought him to ACM. He is a scholarship recipient. One of his ACM internships resulted in a job offer from UPMC Urgent Care in Frostburg. Gomer returns to ACM this fall to pursue certificates in phlebotomy/laboratory assistant certificate, pharmacy technician, and medical coding and billing. "Robert always gives his best effort in and outside the classroom, and his spirit and perseverance will help him build relationships with his patients and make him a strong team player," said Lisa Humbertson, medical assistant practicum coordinator.
In his student address, Gomer discusses the support and encouragement he received and how that affected his academic journey. A 'walking-talking billboard' for lifelong learning, Gomer encourages his fellow graduates to embrace continual opportunities to learn and grow no matter their age or interests.
Dr. Cynthia S. Bambara, ACM's president, will open each ceremony with a welcome for the candidates for graduation, past graduates in attendance, and guests. ACM Board of Trustees Vice Chair Jane Belt will offer greetings. ACM Instructional and Student Affairs Senior Vice President Dr. Kurt Hoffman will present the candidates for graduation, and Belt will award the graduates their diplomas assisted by Commencement Grand Marshal Donna Brunelli, D.O., professor and Sciences division chair, and Assistant Grand Marshal Ray Hunt, instructor, and Automotive Technology program director. Faculty members will announce the names of the graduates. The West Virginia Brass Quintet will perform throughout the ceremonies.