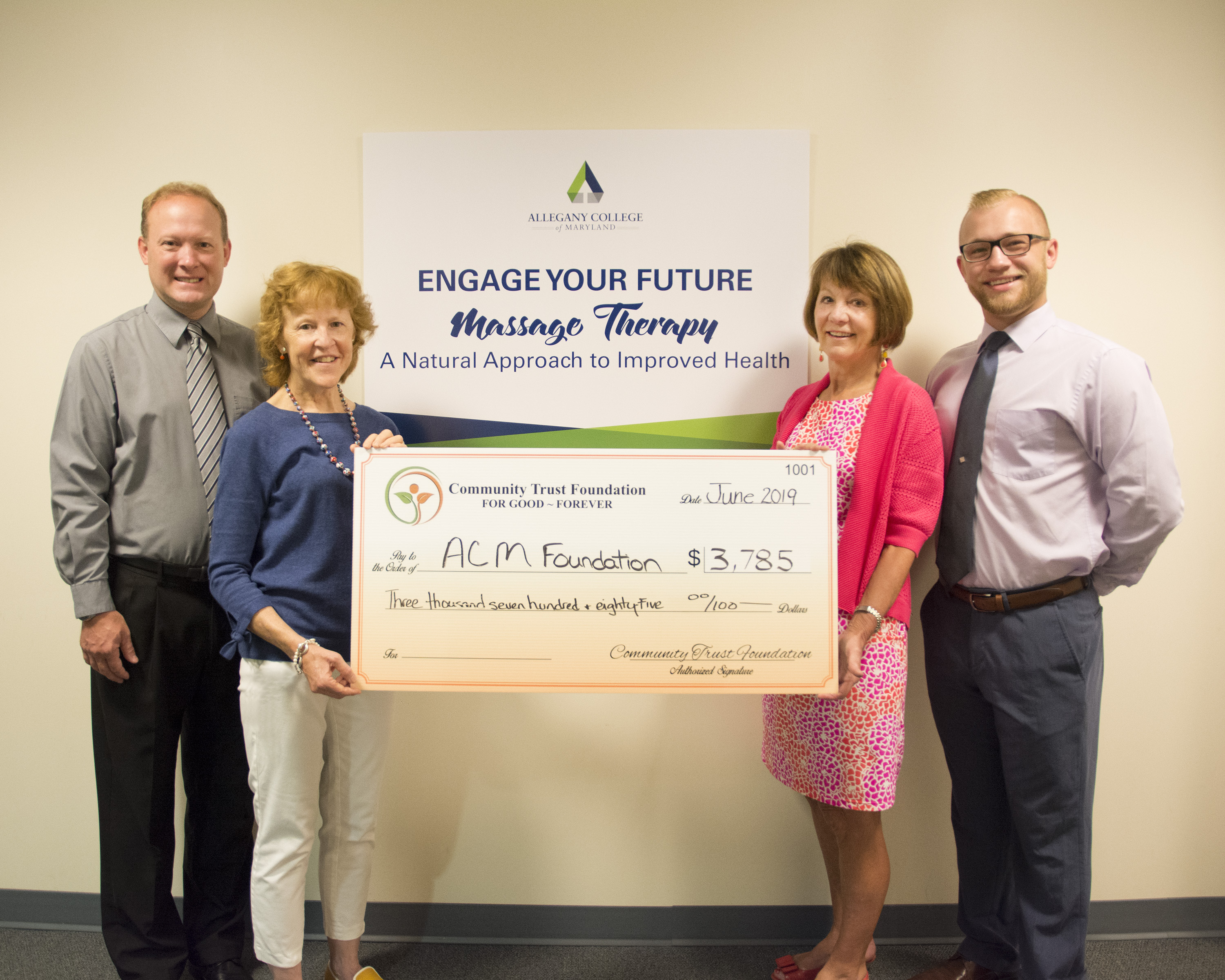 ACM Massage Therapy Program Receives Funding from CTF
The Community Trust Foundation recently granted $3,785 to the Massage Therapy Program at Allegany College of Maryland through the Kim and Marion Leonard Authentic Leadership and Integrative Health Fund. This grant will allow students of the Massage Therapy program with new technology that will allow for further development of the program, enable hands-on student learning, and give students the means to practice using the proper technology for the field to ensure that the program aligns with industry standards.

Through the support of its donors and fund holders, the Foundation grants to local nonprofit organizations working to build a stronger community in the areas of Arts & Historical Preservation, Health & Wellness, Vibrant Communities & Thriving Environment, and Education & Youth Leadership. Ranked among the top 20 community and technical colleges in the country by the Brookings Institution, Allegany College of Maryland (ACM) offers world-class education in a caring environment that transforms lives, strengthens communities and celebrates life-long learning.

Photo Caption: (Left to right) David Jones, ACM Vice President of Advancement and Community relations, Kirsten Hansen, Program Director of the ACM Massage Therapy Program, Marion Leonard, CTF Trustee, and Chandler Sagal, ACM Development and Grants Associate.


---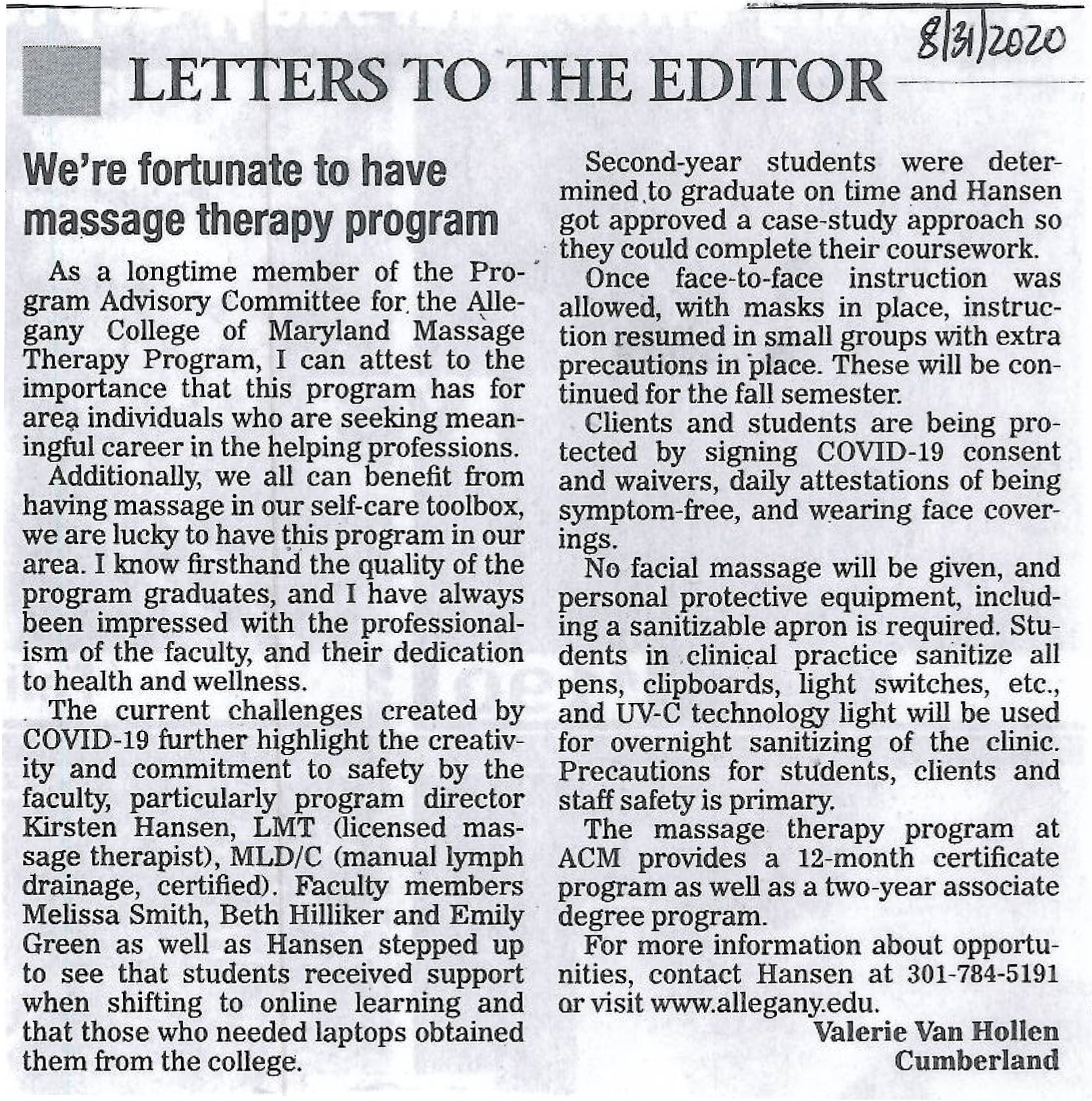 ACM Massage Therapy Program Newspaper Article - 8.31.20