FOR MORE INFORMATION
Kristin Kehrwald 301-784-5152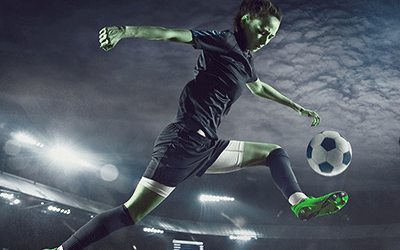 WOMEN'S SOCCER COMES TO ALLEGANY COLLEGE OF MARYLAND:
Launch coincides with 50th anniversary year of Title IX
CUMBERLAND, Md. (Feb. 10, 2022) – Female students at Allegany College of Maryland have a new opportunity to compete outside of the classroom thanks to the launch of a women's soccer program.
"Students who've grown up playing soccer finally have the chance for sanctioned play at our college. If you're passionate about soccer and you're ready to work, you've got a jersey with your name on it at ACM," said Tommie Reams, athletic director.
Practice sessions for current students begin on Feb. 28. ACM will host co-ed practices this spring with plans for future clinics and summer training camps.
Head Coach Dustin Wise, who joined the college in February of 2021 to coach men's soccer, is actively recruiting players from the college's student body as well as high schools, clubs, and other colleges. "I'm looking for players who were inspired and motivated by the incredible domination of the U.S. Women's National Team and players like Mia Hamm, Abby Wambach or Megan Rapinoe. Your soccer career doesn't have to end at high school. You can help build and leave your mark, not only on a soccer program, but on our college and community," said Wise.
Wise is reaching out to individuals who haven't played in a few years but want to get back in the game. "Whether you're currently in high school or maybe took a year or two off, I want to speak with you. Enroll or re-enroll at ACM this April for fall courses and come play," said Wise.
ACM's women's soccer team joins eight existing women's soccer teams in the Maryland Junior College Athletic Conference and will compete in National Junior College Athletics Association Division II during a historic year, the fiftieth anniversary of Title IX. The addition of a women's soccer team at ACM is part of the college's focus on expanding and promoting women's sports in the region.
Title IX Turns 50
The program's creation coincides with upcoming fiftieth anniversary Congress passing Title IX, a law that has had lasting implications for athletics. Title IX, which prohibits sex-based discrimination in education or activities that receive federal assistance, was signed into law by President Richard Nixon on June 23, 1972. In the decade that followed, the NJCAA created a women's division, absorbing women's athletic programs and championships that had been historically overseen by the Association for Intercollegiate Athletics for Women.
Player Turned Coach
Wise brings more than 13 years of experience coaching collegiate and club teams, coaching the first USCAA All-Academic Team and All-American in Central Penn College's program history and leading Scotland Campus Sports to a NACA Division 1 national championship. A former marketing specialist and a veteran of the U.S. Air Force, he played semi-pro soccer in Germany with TUS Landstruhl. He can be messaged through Instagram @dustinwise or emailed at dwise7784@allegany.edu. Additional information about the new program is available on the women's soccer page.
Athletic Scholarships Available
Through the generosity of donors to the ACM Foundation, the athletic department awards scholarships to select student-athletes. More information is available by contacting Tommie Reams at 301-784-5264.