FOR MORE INFORMATION
Kristin Kehrwald 301-784-5152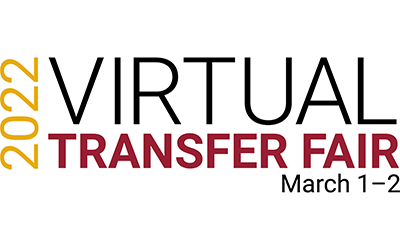 Virtual Transfer Fair for Students and Families Offered:
A chance for students to future-proof their educations
CUMBERLAND, Md. (Feb. 15, 2022) – The Maryland Association of Community Colleges will host a spring Virtual Transfer Fair on March 1 and 2. Current community college students and their families may meet with all types of four-year educational institutions, including in-state, out-of-state, private and public, Historically Black Colleges and Universities, and online institutions.
A full listing of the more than 50 participating institutions, including their scheduled dates and times, can be found at mdacc.org/vtf-spring-22. Sessions are available between 10:30 a.m. to 12:30 p.m. and 4 to 6 p.m. daily.
"I was a Transfer Student."
Allegany College of Maryland transfer coordinator, Suzanne Wright, is committed to breaking down the transfer process for ACM students and their families. Individuals with questions about transfer or the two-day fair may contact her directly at 301-784-5204.
Accommodations Available.
Individuals in need of accommodations to attend should contact ACM's Academic Access & Disability Resources office one week prior to the fair by calling 301-784-5234 or emailing adr@allegany.edu.
Incredible Impact.
According to the Maryland Association of Community Colleges, Maryland's 16 community colleges pumped an additional $8.7 billion into the state economy while delivering a healthy return on investment to taxpayers, students and society.
Increased lifetime earnings for students.
Larger pool of skilled workers for employers.
Higher tax revenue for state and local jurisdictions.
Increased appeal of Maryland as a destination for new and relocating businesses.