FOR MORE INFORMATION
Shauna McQuade 301-784-5154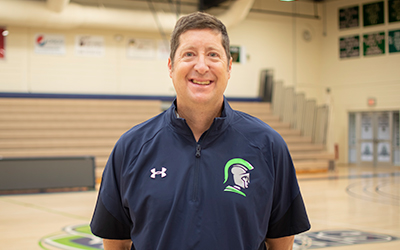 (Head Coach - Joe Brewer)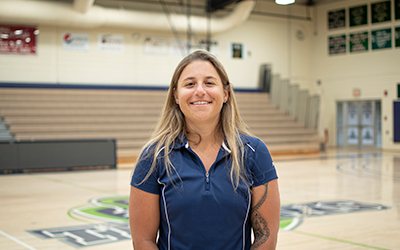 (Assistant Coach - Lindsey Fisher)
CUMBERLAND, Md. (August 19, 2022) –Allegany College of Maryland has named Joe Brewer as its head volleyball coach and Lindsey Fisher as assistant coach.
Brewer has over 20 years of coaching experience in both volleyball and tennis in the local region. At Fort Hill High School, Brewer led the Sentinels to a state championship during the 2013 season and amassed a 175-42 record which includes several conference and area championships, as well as Coach of the Year awards. Brewer has completed coaches' training courses from both Gold Medal Squared and USA Volleyball and conducted numerous volleyball camps.
As a tennis coach, Brewer trained players to continue at the collegiate level, with more than 30 previous players competing as college athletes. He competed nationally in bowling, played tennis at Frostburg State University and is certified in teaching professional through the Professional Tennis Registry. Brewer taught Spanish for 17 years before working in school administration within the local education system.
Fisher made the all-area volleyball team as a high school senior and was on varsity three years as a setter and a libero. She began her coaching career with junior varsity at Fort Hill, alongside Brewer, where they won the state championship. She moved into varsity coaching in 2015 where Fort Hill won the regional title in 2019. A graduate of Frostburg State University, Fisher currently works as an inclusion teacher at Fort Hill.
"We are excited to have Coach Brewer and Coach Fisher join ACM Athletics," said ACM Athletic Director Tommie Reams. "Our mission is to provide the best possible experiences for our student-athletes while being highly competitive. Coach Brewer and Coach Fisher will continue to feed our culture as they grow their program."
According to Reams, Brewer and Fisher have already made great strides with ACM's volleyball program. "The amount of work they performed to get this season up and running is astounding. After being hired late in the recruiting cycle, they were able to build a team together," he added. "Their effectiveness and efficiency have not gone unnoticed. We are excited to work with them and their team as they look to compete this season."
The first game of is tentatively scheduled for Sept. 3 away against Montgomery College.
Lady Trojans Women's Volleyball program is a member of the NJCAA and competes as Division II in the Maryland Junior Athletic Conference and the Region XX. For more information, call 301-784-5265 or visit allegany.edu/athletics/volleyball.html.