FOR MORE INFORMATION
Kristin Kehrwald 301-784-5152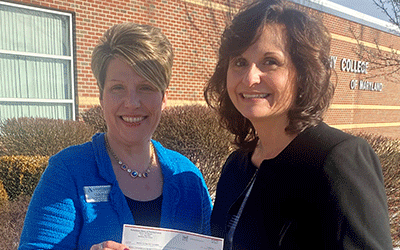 Hometown Bank of Pennsylvania provided a $7,000 Educational Improvement Tax Credit donation to the Bedford County Regional Education Foundation. The donation offers financial support for local high school students taking early college classes through the Allegany College of Maryland Bedford County Campus. Hometown Bank President and CEO Beth Manges presented the donation to Leah Pepple, director of PA Advancement and Community Relations for ACM in January.