We welcome your participation!
Whether you're interested in trying out for one of our intercollegiate sports teams, joining an intramural club, or cheering from the sidelines as a diehard fan of the Allegany College of Maryland Trojans.
A member of the National Junior College Athletic Association, Allegany College of Maryland currently sponsors 8 varsity sports. The intercollegiate athletic program provides the opportunity for eligible student athletes to represent the institution in high-level competition, while enhancing their educational experience in areas of skill development, teamwork and sportsmanship.
Our mission is to educate, develop, and facilitate student-athletes through a culture of academic and athletic excellence, and help them develop into highly qualified well-rounded individuals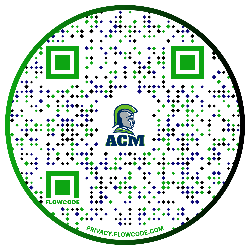 SCAN QR Code to GIVE CAMPUS donation form