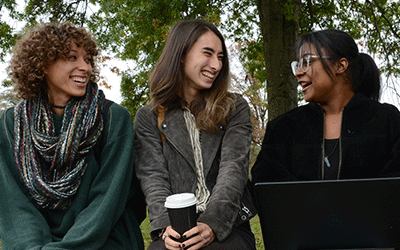 CUMBERLAND, Md. (Oct. 27, 2022)– Allegany College of Maryland invites new students to register for courses for the spring 2023 semester. Registration opens Monday, Nov. 7. Full-term courses (15 weeks) for spring begin on Wednesday, Jan. 11 with delayed start courses (12 weeks) starting on Wednesday, Feb. 1.
The spring schedule will be available. New students are encouraged to meet with an academic advisor prior to registration and to download Navigate through the App Store or Google Play Store by searching for "Navigate Student."
November is National Scholarship Month.
In recognition of National Scholarship Month, Allegany College of Maryland is challenging its entire student body to apply for merit and criteria-based scholarships for the upcoming academic year.
The college is already accepting online scholarship applications for the 2023-24 academic year.

RAWC information staff offer one-on-one help year-round for anyone needing assistance with their ACM scholarship application essay.

The ACM Diversity, Equity and Inclusion Committee and the Student Life Office will host its second annual Scholarship Week! Nov. 14-18 to promote available scholarships and encourage underrepresented students to apply.

ACM Foundation staff will guide students step-by-step through the scholarship application process and field questions during an in-person session on Nov. 15 and a virtual session on Nov. 17.
Contact Erin Yokum, director of Student Life, at 301-784-5205 for additional details about Scholarship Week! activities.