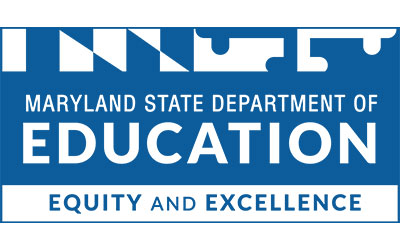 ACM Receives MSDE Grant for Maryland Leads Partner Program with ACPS
CUMBERLAND, Md. (September 9, 2022) – The Maryland State Department of Education has awarded Allegany College of Maryland a grant to support The Maryland Leads Partner Program "Grow Your Own Staff," a partnership with Allegany County Public Schools.
ACM has a long tradition of preparing highly effective teacher candidates for the local region. The MSDE award, in the amount of $394,487.30, will allow ACPS to "grow [their] own staff" by allowing ACPS students to enroll in early college/dual enrollment classes as part of ACM's Teacher Education program.
"ACM's partnership with ACPS is already strong, and this 'Grow Your Own Staff' partnership will continue to develop our joint commitment to exemplary educational opportunities in Allegany County through collaborative efforts to train and nurture more teachers in our schools," said Dr. Kurt Hoffman, ACM Senior Vice President of Instructional and Student Affairs. "It will create pathways that streamline the process of earning an Associate Degree in Teacher Education, thereby creating solutions to staffing challenges."
Benefits of the Maryland Leads Partner Program include giving students access to required prerequisite and education courses with a seamless flow into the local workforce and the ability to finish their degrees within a shorter timeframe. Additional student support services and financial assistance will be provided to students in the program.
The funds from the MSDE grant will be used to increase enrollment and retain students in ACM's Teacher Education program with the ultimate goal of producing teacher candidates with the necessary knowledge, skills and dispositions for the profession.
"The Maryland Leads grant provides another avenue for ACPS and ACM to collaborate on high-quality educational opportunities for students. Through the grant, we can address challenges related to the critical shortage of teacher education candidates and invest in the future needs of the school district. I am confident that ACPS and ACM will design and implement another innovative and successful early college program for our students. It is certainly a win-win situation for Allegany County – the school district, the college, and those high school students interested in the teaching field," said Dr. Kim Green Kalbaugh, ACPS Chief Academic Officer.
"Preparing current high school students to become effective teachers will ultimately benefit the children of Allegany Country and improve the well-being of our community," Hoffman added.
To learn more about ACM's Teacher Education program, visit www.allegany.edu/teacher-education. For more information on The Maryland State Department of Education, visit www.marylandpublicschools.org.