FOR MORE INFORMATION
Shauna McQuade 301-784-5154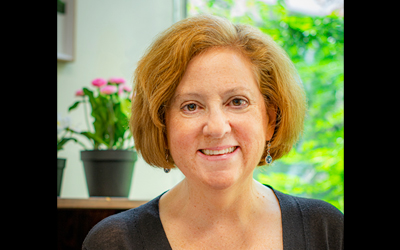 (Laura Fiscus, recipient of the Sanner Award)
FISCUS EARNS OUTSTANDING TEACHING AWARD AT ACM


CUMBERLAND, Md. (Aug. 17, 2022) – Laura Fiscus, Professor and Chair of Academic Development at Allegany College of Maryland, was honored with the Sanner Award for Outstanding Teaching during ACM's 2022 awards presentation.
Fiscus joined ACM in 2009 and took on the charge of reforming Developmental Education at the College in 2015. She created a campus-wide task force to implement effective and innovative changes, including streamlining Developmental English/Reading requirements, blending courses, combining ACM's Reading and Writing Centers, introducing new approaches to student study skills, and encouraging multiple measures to determine student success. Fiscus has presented at conferences, including the National Organization for Student Success in Nashville. She goes above and beyond her daily duties to help and advise students on their educational Success Plans.
A member of the Western Maryland Mind Body Medicine Team, Fiscus has used her skills to lead workshops for her students and colleagues to help manage stress and promote self-care. Fiscus continues to be an active member in campus assessment, especially during Middle States reviews. She was recognized in her nomination letter as a "leader, advisor, innovative instructor, and mentor."
Fiscus is the 36th recipient of the Sanner Award, which was established by Miriam Sanner, a former ACM Board of Trustees chair and ACM Foundation board member emerita. Nominations can be submitted by full-time faculty, staff, or administration and selections are made by the Faculty Status Committee, a peer group that represents ACM's full-time faculty members.