Save the Date! Dr. James Gordon returns to ACM on Friday, Oct. 4th!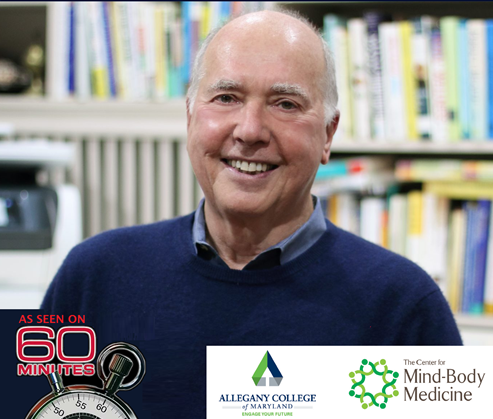 The Transformation: Discovering Wholeness and Healing After Trauma (CHE336)
Psychological trauma - suffering the losses we most dread or being wounded where we are most vulnerable - comes to all of us. Trauma can cause chaos in previously ordered lives, freeze progress in active ones, or both. But it can also be deeply transforming.
Where there is addiction, there is Trauma. In this presentation, you will learn safe, practical, evidence-based ways to explore, grow through, and move beyond your trauma and help your students, patients, and clients do the same. We will practice meditation to quiet agitation and gain perspective and self-expression in words and movement to relieve psychological numbing and physical freezing.
James S. Gordon, MD, a Harvard-educated psychiatrist and founder and executive director of The Center for Mind-Body Medicine, has worked with US Military personnel and traumatized military and civilians in Kosovo, Israel, Gaza, Haiti, and Sub-Saharan Africa, and here in the U.S. in his office in Washington DC, and in the aftermath of climate-related disasters and school shootings. His new book on trauma, The Transformation: Discovering Wholeness and Healing After Trauma, will be published on September 10, 2019 by HarperOne.
10/4, Friday (1 Session)
8:30AM-4:00PM
ACM: Zimmer Theatre
Instructor: Dr. James S. Gordon, MD
Course Cost: $15.00* (Includes lunch) No Senior Waiver
*Article 27 Statement of Federal Funding. Approximately $3,700 (54% of the program cost) is financed through a federal grant from the Appalachian Regional Commission.
---

DON'T MISS OUT!
We fully expect this event to rapidly sell out. Please call 301-784-5341 to register today!