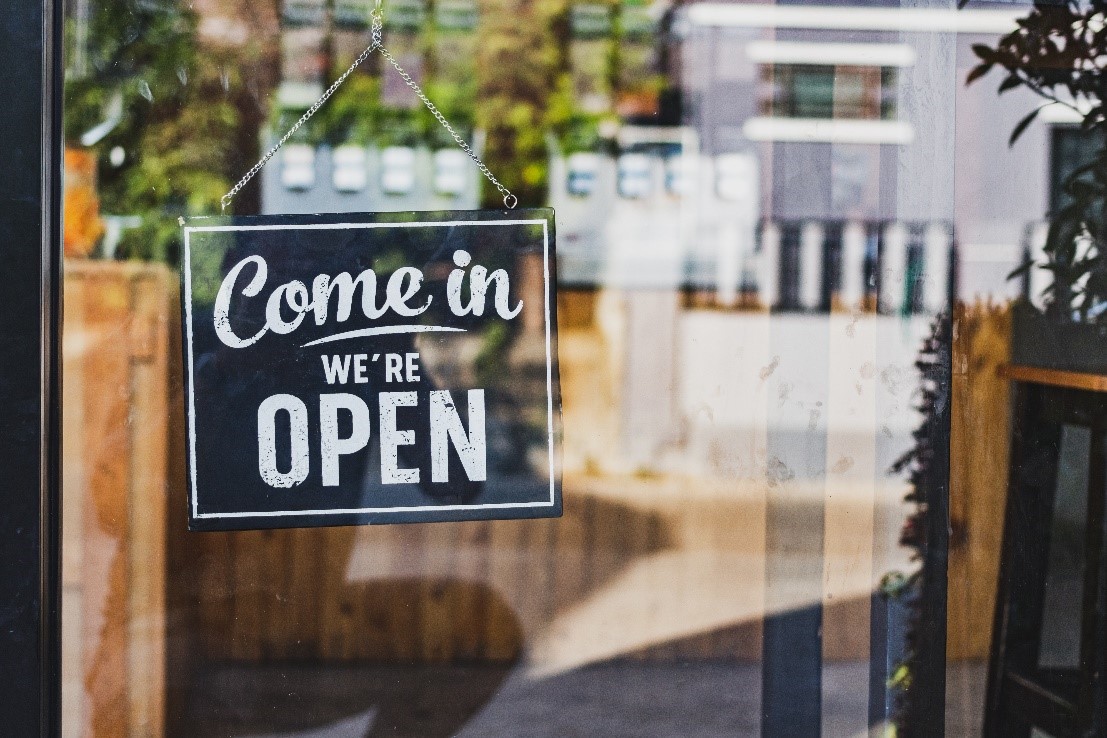 Celebrate the Setback: Sparking Small Business & Non-Profit Success
Every Tuesday at 9am, March 23- June 15 (13 sessions)
This workshop series recognizes the special challenges and opportunities faced by small for-profit and non-profit businesses during the many challenges brought on by the Covid-19 pandemic.
This course is designed to help small business and non-profit enterprises grow and succeed by utilizing proven, practical, hard-hitting marketing, sales and digital strategies and tactics to better serve and monetize relationships with customers and clients.
Incorporating best practices gleaned from a variety of sources, including their extensive personal experiences forming and growing small enterprises, the instructors will utilize the foundations of entrepreneurial thinking to present product, promotion, price, channel, sales and digital strategies that work.
This unique workshop will comprise 13 weekly one-hour, interactive sessions delivered via Zoom and will include additional Q&A sessions, one-on-one meet-ups with the instructors, the utilization of a digital workbook download, and a dedicated Facebook group for student and instructor interaction.
---
Instructor Welcome Video
---
Course Outline
| Module | Brief Description |
| --- | --- |
| Setting the Stage | Definition of an entrepreneur; characteristics in common; delving into rationale for forming/running a small business; benefits of entrepreneurship; current status of participants, instructor/participant expectations/survey; emerging from the pandemic and building momentum. Participants answer "WHY" |
| Success Versus Failure | Characteristics of successful entrepreneurs; drivers of success; pitfalls to avoid; The Ice House; pandemic-specific tips (funding available); taking stock of you and your business during and after the pandemic. |
| Markets and Customers | Differences between markets, industries and customers; concept of segmentation and target marketing, customer profiles; changes due to the pandemic. Non-profits have markets and customers, too. |
| Positioning and value propositions | Competition and the importance of positioning; value proposition development; customer personas; post-pandemic refinement. |
| The four Ps of marketing | Definition of real marketing; traps many small businesses fall into; some additional Ps; operations / process foundation. |
| Deep dive: Product | Product concept development; need mapping; features alignment; positioning revisited in an online world. |
| Deep Dive: Pricing | Different pricing approaches; pricing strategy; the most misunderstood "P;" adjusting pricing to accommodate and win in a post-pandemic world. |
| Deep Dive: Place/Distribution | Channel management, channel options, channel selection/mix decisions; online selling as the great equalizer for small businesses. |
| Deep Dive: Promotion | Brand development and management; integrated marketing communications; the marketing mix; ROM/KPI discussion; online image, presence and reach. |
| Deep Dive: Sales | Effective selling – where the rubber meets the road; trusted advisors, pre-calls and prospecting; the leaky sales funnel; selling through your website – technology plus… |
| Website Best Practices | The website as a foundation for all you do; effective websites, navigation, content, SEO, PPC; give and get, affiliates, content as king; e-commerce platforms and opportunities. It's not "set-it and forget-it"; needs to be living and integrated with operations and processes. |
| Social media | Available social media platforms; building a social media plan; integration with the rest of marketing; risks and rewards; tips for success; the almost free lunch; selling on social media. |
| Putting it all together | Wrap-up for participants; final Q&A and mentoring/coaching sessions; thoughts shared by participants; next steps for all. |
---
About GeoComm Media Group, LLC & the Instructors:
GeoComm Media Group, LLC is owned by Sarah Myers and Mike Tumbarello, both of which are passionate and experienced consultants and supporters of small businesses and their success. Mike and Sarah partnered while at Garrett College to develop and implement the nationally recognized and very successful Power of Possibilities initiative which included conferences, mentoring, maker fairs and business plan competitions for entrepreneurs and want-to-be entrepreneurs.
Sarah and Mike are both passionate, successful entrepreneurs that have founded and developed a number of businesses. They currently own Deep Creek Times, which is an online portal serving small businesses and citizens in the Deep Creek Lake area. They also co-own GCM, which provides strategy, marketing, research, advertising, website development, digital marketing and marketing outsourcing services to a variety of local, regional and national clients.
Sarah provides additional content development services through her Curb Appeal Marketing enterprise and Mike leverages his C-level experience with large organizations and experience heading five start-ups to consult with a number of individual client organizations.
Both are active in credit and non-credit training and education to a variety of populations. Sarah has taught credit courses at Garrett College and Mike has taught at Garrett College, Loyola College, Catonsville Community College and was a member of the Senior Faculty at Johns Hopkins University Carey Business School.